Piano – Clarinet – Saxophone – Improvisation – Theory – Appreciating music – Composing – Music production – online and in person, in Stroud and in Bristol, beginners to advanced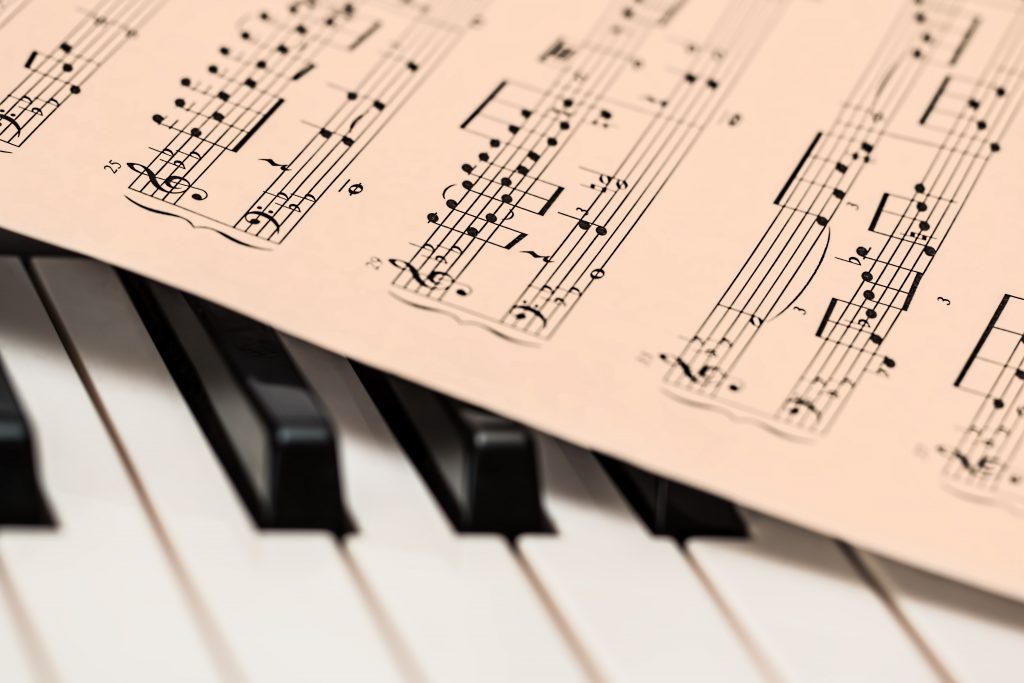 I offer one-to-one tuition from beginner level to advanced. My main instruments are clarinet and piano, and I also offer tuition in saxophone, improvisation, music theory and understanding the background to a wide range of musical genres (including Western classical, jazz, Kletzmer, folk, traditional music from Eastern Europe, the Middle East and India, minimalist music). This may be be of interest and benefit to people learning other instruments.
I teach both adults and children, and I tailor my approach to the individual learner. There are various possibilities including learning from sheet music, developing aural skills by playing by ear, improvising and composing one's own songs, deepening an understanding and appreciation of musical repertoire, finding approachable and fun ways to delve into music theory.
I believe strongly in making music education an accessible and enjoyable experience. I see music as a holistic activity which brings together in a unique way intuitive, cognitive, embodied and emotional faculties and I am interested in ways to connect the experience of playing an instrument with the listening experience, and to teach tools for students to understand and be able to work with the building blocks of music in a creative way. I love to include improvisation and ear training in the range of skills we can cover as well as playing from sheet music. I cover classical repertoire and grades for students who would like, and I have prepared students for jazz and rock and pop exams as well as classical. as well as other genres.
Above all, I'm keen to share the joy that music has brought me since childhood.
Teaching is available in Stroud (Gloucestershire), in central Bristol (Stoke's Croft), and online using high quality audio. It may be possible for me to travel to learners' homes – please enquire. I'm fully insured and DBS/ CRB-checked. I am committed to maximising access to music tuition. If you have any special needs to support your learning, I will seek to do what I can to accommodate what you are needing, whether that includes wheelchair access, health issues, neurodiversity, or anything else.
Contact me for more information or to discuss details.
What students have said
"Thank you so much for continuing to help me learn and pursue a passion that has helped me tremendously through the past year" FM
"Thank you so much for being such a fantastic and inspiring teacher for B – he has loved his lessons with you and has built his confidence enormously."
"I spent a year trying to learn the Saxophone before taking lessons with Matthew. The difference was amazing! Even though I can only do a limited amount of practice due to work commitments, Matthew has improved my playing enormously. He has a relaxed and friendly approach, always focusing on what you want to achieve as a musician. During COVID he setup an online training session that worked very well and meant I could keep moving forward. Matthew's musical knowledge and skill mean that I feel confident recommending him to anyone at any level, who wants to improve." MC
"Matthew has given me a very helpful introduction to improvising on the alto sax. He has a very flexible approach to teaching music which I'm sure he can adapt to suit any student and their particular needs. I would definitely recommend him." DS
"Matthew taught me clarinet for 2½ years. I had no previous experience of playing music. During this time I found him enthusiastic and very knowledgeable and he offered me all of his experience and knowledge during (except when he felt it was not necessary for me to know at the time). He was also patient, professional and hardworking. His approach was flexible in that if I struggled with a song then we would just move onto another one without it becoming an issue. I would recommend him highly." PS
More testimonials here